Get a Loan to fund your Education
Education is the Key to Everything. Life is tough even for the educated folks. Being uneducated is tougher still. Apart from societal discrimination and people looking down their noses at you, You are going to suffer getting a real Job. I mean a Job you can actually live on. Its sad but that's the reality. Increasing your chances of being successful requires that you get educated or die trying.  Unfortunately, Education Costs a lot of money. For the financially handicapped, you definitely need help if you plan on becoming educated.
Bursaries and Scholarships comes to the rescue. Again, not everyone qualifies for a bursary or scholarship package. Even if you qualify, there is no guarantee that you will receive a bursary or scholarship package.
Then what are our options? Loans. Yes same old loans.
Now I know you are scared of loans because you are scared of debt. Let me tell you this, Not all loans are bad.
If you can be in debt to pay for your mums hospital debts to save her from the claws of death, then you can definitely take a loan to finance your education. These are loans for a good cause. As long as you are not spending it on booze. You should be okay.
You dont need loans to pay off every part of your schooling. But it will definitely help when you find yourself between a very big rock and a very hard place. Trust me on this.
You wont be the first person to take a loan to help finance your education and yes you wont be the last either. Everyone needs a loan at a point in life.
How can You get a Loan 
Its quite simple actually.
You contact companies that offer loans
You meet their requirements or you negotiate with them.
You read carefully and accept their terms and conditions and then BAM! you have a loan.
Where Can I find Some Loan Companies?
Most banks give loans to students. If you don't like the banks, you don't have to worry at all
There are some very awesome Loan Companies out there. I have listed Some of them below.
Just Click on any one of them and get funded!
Loan SA
APPLY FOR A PERSONAL LOAN UP TO R150 000 Loan process only takes 3 minutes to complete. Loan SA assists clients that have a poor credit rating, garnishee and defaults.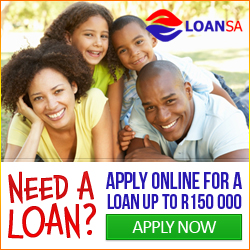 Udu – Smart Online Loans
Getting a loan from a reputable institution used to be a long process involving call centres and long waiting periods for a decision, resulting in unnecessary periods of not knowing where you stand.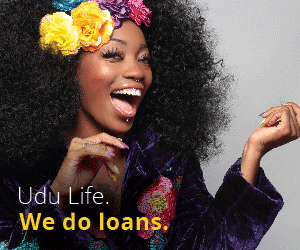 Udu (pronounced "You Do") was created to offer an online self-service loan management portal and the unique Udu digital platform uses the latest technology to make all processes quick, easy to use and to understand. It enables anyone to take out a loan completely electronically. The power is at your fingertips.
Udu is an associate business of the Direct Axis Group, a strong link that ensures reputable service.
Direct Axis SA (Pty) Ltd, an authorised Financial Services Provider who manages and administers Udu Personal Loans on behalf of RedDirect (Pty) Ltd, a registered Credit Provider NCRCP8391.
READ MORE ON THIS TOPIC?
Tertiary studies are expensive, there's no way around it. Luckily though, you have options to finance it – student loans in South Africa are a realistic option, and they are readily available. Student loans work like this: A student and a parent (with an income) apply for a loan to the student, where the parent is required to pay… Read More »
The #feesmustfall movement is demanding that the government provides tertiary studies free of charge. To what extent the movement will succeed and whether the issue will be resolved any time soon is anyone's guess. For the time being, particularly if you are in a middle- to upper-income household, you are going to have to pay for your or… Read More »
A good education is a great investment, whether it's schooling for a family member or furthering your knowledge and skills in a particular area. But it doesn't come cheap. Here are 5 ways to pay for education. Student loans Some banks offer loans to pay for tertiary studies, which usually cover fees, accommodation, books and related equipment. You'll… Read More »